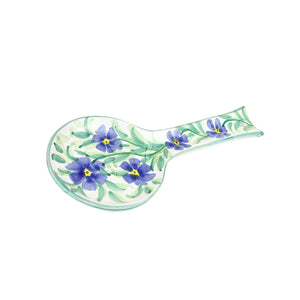 This hand painted item comes from Porches, a typical Algarvian town famous for its always hand painted utilitarian and decorative ceramics.
Each piece is unique thanks to the originality of each craftsman.
This ceramic spoon rest can be used in your kitchen surfaces to rest your cooking utensils.
Dimensões: 26,5cms x 11,5cms.