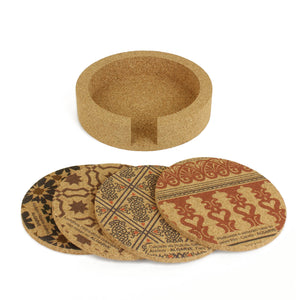 Set of 4 cork coasters in a versatile and original support for easier storage portraying the Algarve platibands.

The plateau was traditionally used to decorate the top of the façades of Algarve houses of yore with the most varied motifs of origin in the late 19th century to give more joy to the facades of whitewashed houses.

The most used colors are ocher yellow, cobalt blue or green and are seen throughout the Algarve.