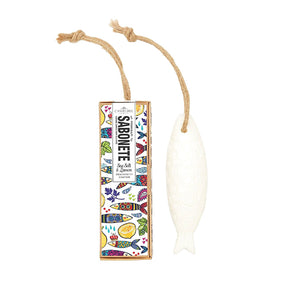 Practical soap intended to remove unpleasant odors , garlic, onion or fish from your hands.

This soap-on-a-rope can be directly placed in the tap of your kitchen sink, it has a refreshing sea salt and lemon aroma making it a very original gift to any person!

Carefully hand packed in a colorful and fun box in a bed of shredded paper.