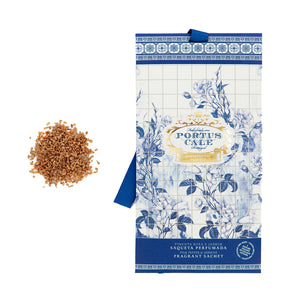 Sachet with Portuguese cork granules soaked and perfumed with a red pepper and jasmine aroma releasing these fragrances in a long lasting way.

Ideal for your clothes or for your home.

It comes with a satin lace to hang it in your wardrobe and perfume your drawers or your car.